For coffee enthusiasts, stumbling upon a café as masterful as Bacha Coffee is akin to discovering a hidden treasure chest.
A mere 2-minute stroll from Riad Dar Saad reveals an extraordinary space that transports visitors back to the bygone decades of the last century. Bacha Coffee is a testament to elegance, showcasing refined taste, and, above all, serving exceptional coffee that tantalizes the senses.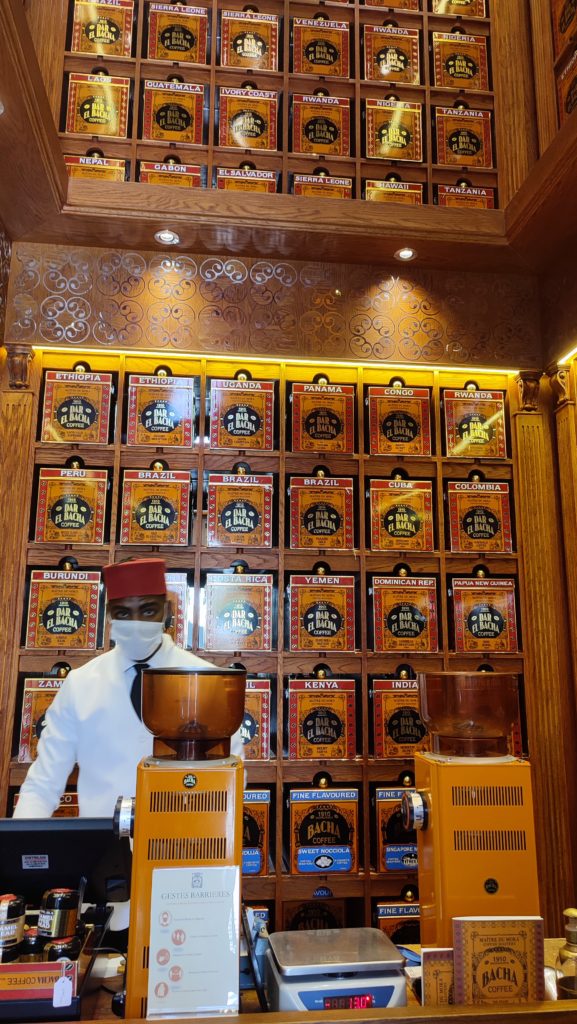 Boasting an impressive repertoire of nearly 100 distinct coffee varieties available for both savoring on-site and purchasing for cherished moments at home, Bacha Coffee stands as a sanctuary for coffee aficionados. But it's not just the coffee that steals the spotlight; the café offers a delightful assortment of pastries and savory snacks, elevating the entire experience to a realm of indulgence.
However, heed this advice: anticipate your visit wisely as the waiting queue can extend well over an hour. Bacha Cafe doesn't entertain reservations, making it imperative to plan your coffee expedition accordingly.
Step into Bacha Coffee and savor the aroma, taste the history, and immerse yourself in the ambiance—a rendezvous that promises to captivate even the most discerning coffee lover.
In the next link you can find the address and the IG of Bacha Coffee
EXTRA: It is important to mention that the words expressed in this blog are entirely personal and based on my taste and individual experience. This content is provided with the purpose of offering information and sharing personal experiences. It is essential to understand that Riad Dar Saad does not take responsibility for changes, individual agreements, or any other personal experience readers may have had or have regarding the place mentioned in this blog.